Bonsal Capital's first direct investments of 2022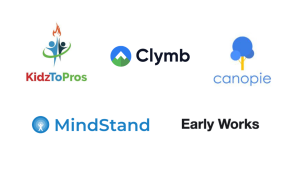 The last few years has been anything but normal. In fact, it has been historic, tragic time, disruptive to learning, living, and predictable social and economic normalcy. However, challenging times also surface entrepreneurs who stand up a taller tent pole, an opportunity to induce innovation and impact. For an investor who is focused on seed stage education and workforce solutions and a backdrop of commitments to emerging managers, 2021 and 2022 have provided a plethora of ways to help scale impact. While we continue to have reserves for existing portfolio companies and have made or committed recent follow-on investments, it brings me great joy to announce our five most recent investments since the start of 2022: KidzToPros, Canopie, Early Works, Mindstand, and Clymb.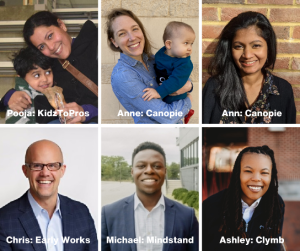 KidzToPros: Co-founder Pooja Shah (CEO)
Location: Fremont, California | Stage: Series A
When a talented, driven product guru from The Valley uncovers a problem from a mother's lens, look out. KidzToPros was founded in 2016 from Pooja Shah's frustration with youth enrichment offerings in northern California. She was looking for tennis lessons for her son, but Google was not much help. There was no "Yelp" to find reviews for tennis or other after-school programs in her area. When she finally tracked down someone local, she was given the runaround. Pooja wasn't able to meet the instructor, see the schedule or review the sequence of classes. A trial class was out of the question. And KidzToPros was born.
Canopie: Co-founders Anne Wanlund (CEO) & Ann Don Bosco (CMO)
Location: Washington, DC metro | Stage: Seed
Mental health conditions are the #1 complication of pregnancy and childbirth. Founded by the A Team (Anne Wanlund (CEO) and Ann Don Bosco (CMO)), Canopie is laser focused on the problem of women's mental health through both practice and research, most acutely preventing and addressing symptoms of maternal depression and anxiety.
Early Works: Co-founder Chris Sleat (CEO)
Location: Annapolis, Maryland | Stage: Seed
Early Works is a multidisciplinary studio building great companies that are customer-obsessed, nimble, and profitable. When Chris sold his most recent startup, Workbench Education, to Google, he noted the inefficiency with which corporations design and produce new products. Early Works founders are industry leaders in education, technology, and design who have built that are customer-obsessed, nimble, and profitable.
Mindstand: Co-founder Michael Ogunsanya (CEO)
Location: Baltimore, Maryland | Stage: Seed
MindStand measures company culture by utilizing artificial intelligence (AI). MindStand AI integrates within Slack, Microsoft Teams, Discord and more to keep business leaders in tune with their culture. Improve company culture and employee retention with real-time culture analytics from Mindstand AI. Co-founder & CEO has tirelessly but respectfully leveraged a broad complement of start ecosystem attributes in the Baltimore-Washington region.
Clymb: Founder Ashley Williams (CEO)
Location: Baltimore, Maryland | Stage: Seed
Young people are under more stress than ever. Clymb Founder, Ashley Williams, watched that stress explode into rage, misbehavior, and anxiety when she was a school Director of Climate and Culture. Her mission to help young people increase resilience, make responsible decisions, cultivate empathy, and reduce stress inspired the founding of Clymb.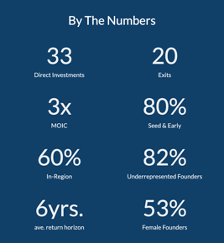 We at Bonsal Capital continue to look for opportunities where we can help an underrepresented founder, where we can add vibrancy and connectivity to a geographic cluster, and where we believe in the current and future impact of respective solution. We are very excited about the future of learning and work and are honored to have invested in the above founders. Here's to future innovation and effectiveness.
___________________________________________________________________________
I write from the soul of Bonsal Capital as Managing Partner and have been at it for a couple of decades. My career alignment as teacher-coach, education and workforce investor, and startup ecosystem leader have availed sharpened senses and hardened scar tissue.